Post by kata on Mar 4, 2009 18:08:16 GMT 8
Dear members,
As advertise On Hotstuff issue 78, Aug 09
What is 'P-Max'?
'P-Max' also known as 'Power Enhancer' is a small black color device which has magical effects when fitted onto your vehicles. Once fitted, you will be introduced by the many benefits presented that will enhance your driving experience.
P-Max is classified into four classes (Cars, Lorries, Vans and Buses). These three version provided are of different capacities ratio in order to produce the most efficient enhancement benefits. P-Max Ver 5 is the lastest currently which specially designed to cater to the different classes of vehicles.
More information on P-Max.
P-Max was officially launched in the market in year 2004 in Japan. Now, the target is focused in the Singapore automotive industry. P-max can be found in Japan, Korea, Taiwan, Burnei, Indonesia, Vietnam, Thailand, Brunei, Sarawak/Kuching (East Malaysia) and also in JB/Malacca/Batu Pahat/Muar/KL/Ipoh/Penang. We are pleased to inform you that we are the sole provider of P-Max in Asia. P-Max was co-designed by the two outstanding engineers from Japan and Korea with hybrid collaboration from engineers of the two largest asia car making countries in Asia, with most of the parts mainly from Japan and Europe. P-Max is a 100% Universal genuine product for all vehicles and it is transferable to any vehicle of its class.
How 'P-Max' does benefits you? What will you experience?
P-Max brings wonderful benefits to your vehicles when installed. It will provide you with a much better driving experience than before. Below are some of its magical benefits:
• Enhance engine performance (Increased Torque/Power/ Throttle Responsiveness)
• Smoother gear change
• Smoother engine (less vibration & sound)
• Improved Fuel Efficiency
• Brighter Headlights & Signal lights, louder horn
• Lesser engine brake
• Improved battery life
• Environment friendly
• Tested and proven by independent tester
'Is P-max warranted?' OR 'Is there any warranty for 'P-Max'?
Yes. It has a 1-years warranty. 'P-max' sets which are due to manufacture faults will be replaced by a brand new set during d warrantly period. Subsequent Warrantly after 1 years will require 7 - 14days (at own cost). If P-max sets are found to be tempted, all servicing will be ceased and warranty will be strictly voided.
P-MAX Version 5 is selling at $120.
(Act as a VS, rides feel more torque wif better pick up and faster. Recommended for those driver who need more power on sudden pick up. 100% on d spot feeling. (Throttle responsive very good.)
(New launch)Promotion....
Additional add on Grounding cable - $10
P-Max Version RX with 6 Points Grounding at $150.
P-Max Version RX with 6 Points Grounding at $160.
P-Max Version RX with 8 Points Grounding at $170.
We also accept trade in from any Version of P-max to P-Max Ver 5 at top up of $70. (No limit of hw long u have actually install)
NEW Frameless Flexible frameless Wipers with Telfon Blade @ $32 for a pair.
(Sizes 14 - 26) Installation is available - Made in Germany, Long lasting, ready stock, 1 year warrantly, terms and condition apply.
3M Japan Dry carbon Services - We can paste on anything U wan to paste. Just give us a call to quote.
Mitshibishi CS3 Grill
Mitshibishi Logo
GD Fit Steering
Axio Gear box console
All LED sold by MOTEC are given 100 days warrantly and official receipt will be given.
Toyota Altis 08 Door Light
GTR look alike fog lamp
Subaru Light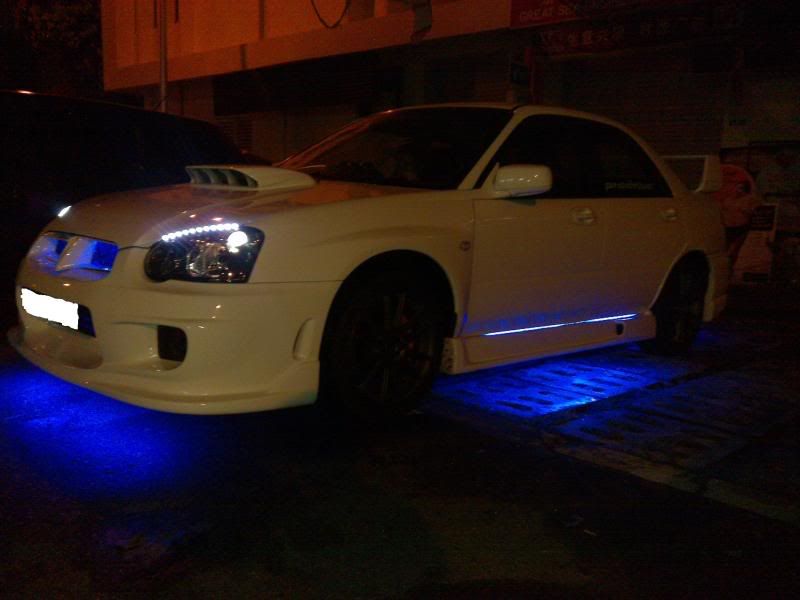 Van Sound System
Van Lights
Lorry 14 footer
Opel Combo 1.7
Honda Stream - Below view
Honda GE - 2 door with led groom view
Motorbike lights
Kia Certato Forte door light
Honda Fit Angel Eyes
Hella Horn
Fiamm Horn
HID Kit - H4 high/low beam (both beam are HID) (3000K - 10000k) - $200 -> 1 year warrantly.
(Include installation) Taiwan Ballast with Korean bulbs. Both High and low beam HID, wif reflector given to prevent ure car to blind other driver for H4 H/L beam.
HID Kit for H1/H3/H7/H11/9005/9006,
Colour vision from 3000k - 10000k @ $150. Taiwan Ballast with Korean Bulbs, include installation.
D series bulbs replacements bulbs at $120 wif installation (Korean Bulbs).
Or any bulbs replacements, pls call to 92744999 to quote. (Ready stock for all models of bulbs)
Car Life Curtain from $35 a pair (saloon Car), $45 for MPV. Price include installation
Curtain on a Honda Stream
3A Korean Floormate with non-slip stud
Customise Cut to Measure for interior, 5 pcs @ $60.
Add additional $30 for d whole boot.
HURRICANE DROP IN AIR FILTER
($120 flat rate wif installation)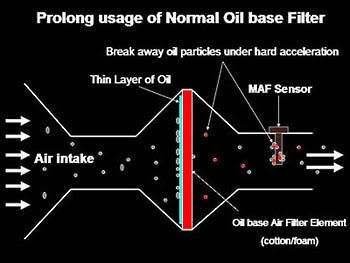 The Hurricane advantages:
- Highest airflow than competition
- Maximum Air Flow with standard original air intake system
- Revolutionary Finest Quality Stainless Steel Netting from Japan
- Fully Washable and Reuseable than cotton filter
- More Durable and Superb Built than competition
- Longer lasting than competition
- Better Low End Torque
Specification is base on 180mesh. Blitz is 120mesh. (higher number means better filtration)
For more enquiries, U can either log in into
www.hurricane-racing.com/filter-a.htm
or U can contact me at 92744999 (Pierre) to ask more information of d product.
Brisk Silver Plug
Range from $120 (Entry level) or $176 for (Premier ) for a set of 4pc. With Installation
For more information, Pls log on to
www.brisk.com.sg/
or U can call to 92744999 to ask question Y this plug is better than d normal plug u see outside.
Ultra-Racing Strut Bar, Anti roll bar and many etc - Comes wif warrantly card
(SMS to 84485657 to quote for d bar U need)
JBL Audio system Full Products
( Pls call to 84485657 to quote)
OWS Uber NA Racing engine Oil
Ready Stock
OWS Vitamines for your Car
Ready stock
HKS 10w30 Super response Engine Oil
FK Engine Oil (5w30 or 5w 40)
Ready stock
Selenia Engine Oil (5w40)
Ready stock
Roar Engine Oil (5w 40)
Ready stock
Orginal Oil filter for all Cars @
$8
Each - Hot Selling ITEM
Spy Alarm system @
$260
with installation (T & C apply)
If immobilizer bypass is needed, price will be at $310.
Model no: LT-600
SPY 2-way alarm with engine start
Allow your car to communicate with you, 2 way alarm comes with 2 LCD remotes and reminds you of car status and also comes with a remote start of engine function as well.
. Timer Display and Alarm clock
. Colour background light on the remote control
. 2x Big size LCD on the remote control
. Voice reminder with a chord of three tones if door properly closed
. Voice reminder with a chord of two tones if door is eing knock
. Save battery power
. Remote showing voltage and temperature inside the vehicle
. Car status reminding
. Intelligent auto-arm
. Real time monitoring
. Long distance range controlling operation
. Remote start engine even under high or low temperature
UNICHIP - Piggybag
Unichip Q @ $850 - ROAD TUNE (AT & MT)
Unichip Q Plus @ $950 - ROAD TUNE (AT & MT)
Company Name: Motec Auto Accessories
Address: Blk 5, Pioneer Road North, #01-36 (JTC Industrial Estate) - Very near to AYE Pioneer north exit
Open Hours: Tues - Sat 8pm - 3am, Sun and Public Holiday from 6pm till 1am. Every Mon OFF
Contact: Desmond at 84485657